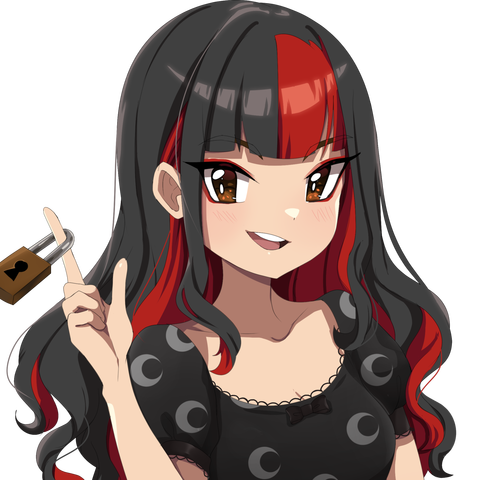 RiaMaria – Security + Software
---
Maria Mora is a Staff Security and Compliance Engineer based in Unceded Ohlone Land (San Francisco, California)
Pronouns: They/Them/Themself
---
About
Maria
Engineering-wise, Maria has worked with various systems including monoliths, microservices, and in between. Among a variety of projects, they have worked with payment gateways, fraud/risk engines, GDPR/CCPA data compliance systems, and subscription systems. They also consider themself to be kinda DevOps at times.

They are currently a Staff Engineer for the Security and Compliance team at Crunchyroll. Their security team builds internal security and compliance tools, manages the bug bounty and vulnerability disclosure programs, as well as other application security and incident response responsibilities.

Maria enjoys connecting with other folks in InfoSec, and aims to lift up more underrepresented people in the field. They also participate in various volunteering activities.
Interested in speaking gigs

Not looking for a new job opportunity at the moment

Currently at capacity for volunteer work (advisory-capacity calls available upon request)
Skills And
Interests
Security Awareness and Culture

Application Security, Security Architecture

Compliance: PCI-DSS, GDPR, CCPA

Python, Golang, PHP

MariaDB/MySQL

Microservices, REST APIs, Web Applications

AWS Cloud Architecture

Internationalization/Localization

Herding Cats

Psychology

Behavioral Economics

Kindness
Certifications
---
Currently At

Staff Security and Compliance Engineer
---
A Part Of
We Open Tech (co-founder)

EFF (member)

OWASP (member)

DSA (member)
---
Talk to Me
I would love to hear about speaking gigs and volunteer opportunities. I'm also down to share knowledge.